Diesel Counterbalance Forklifts Bristol
Based in Bristol, South West England, our extensive range of Doosan Diesel Engine Counterbalance Forklift Trucks are available in capacities from 2,000kgs to 25,000kgs. Featuring high performance and fuel efficient engines; these Diesel Counterbalance Forklift Trucks are designed for improving productivity and safety in your specific indoor or outdoor operation.
Enquire About Hire
Enquire About a Demo
Enquire About a Purchase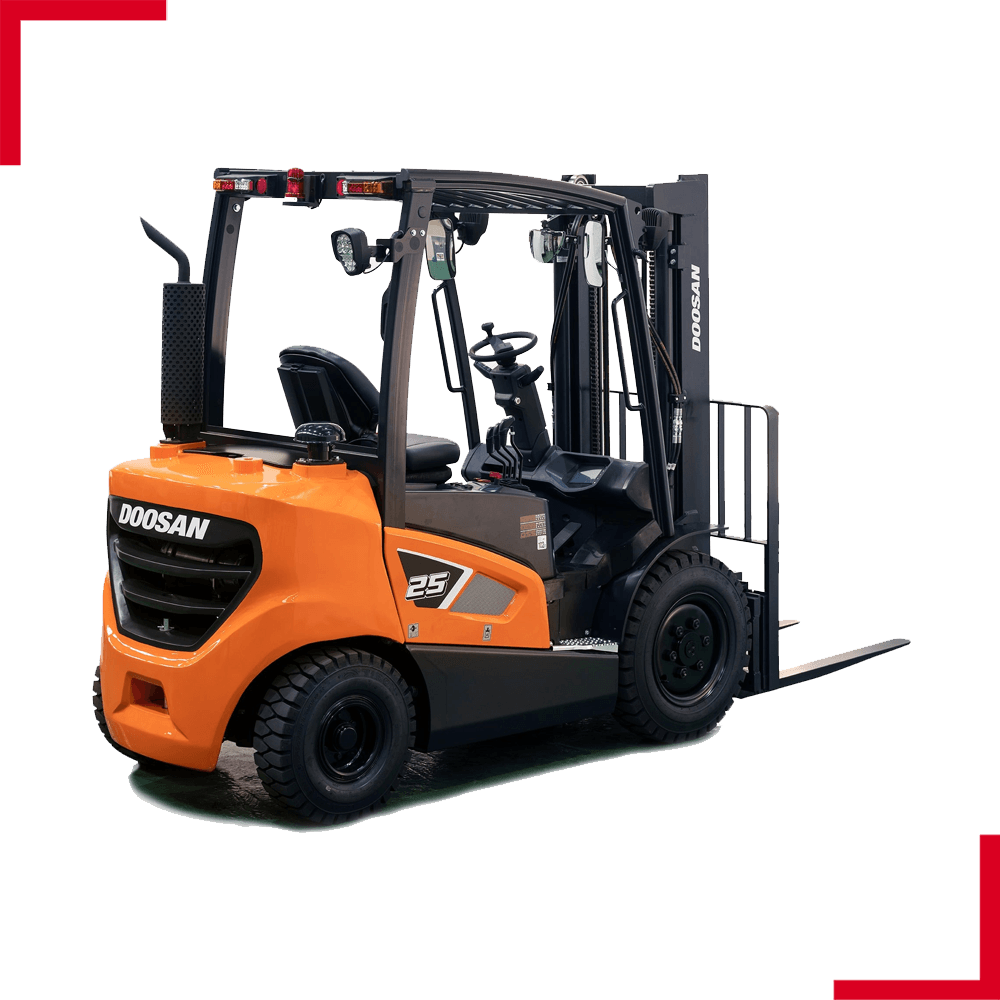 Doosan Diesel Counterbalance Forklift Trucks are extremely powerful and versatile and can be used in a variety of indoor and outdoor applications, such as stacking, loading and unloading and heavy duty applications.
By adding high specification features, and industry proven technology, the aim of these Forklift Trucks is to increase your business' productivity whilst lowering your equipment lifetime costs.
Extremely Powerful Diesel Engines

Lift and Load Capacities from 2,000kgs up to 25,000kgs

Fuel Efficient Diesel Engines

Operator Sensing System

Wide Mast Visibility

Designed for Optimum Operator Comfort

Various Fork Dimensions Available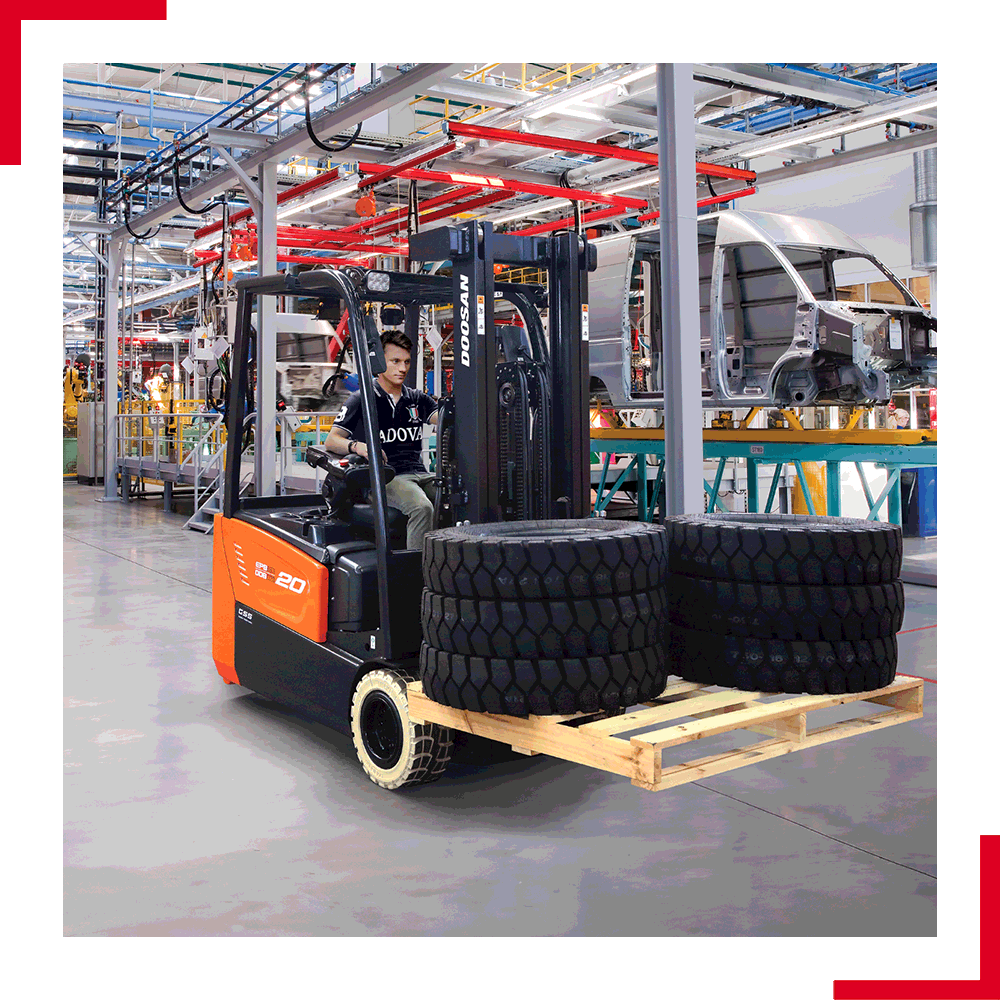 We're happy to assist where possible – for all enquiries please use the contact form below or alternatively call or email us directly.
Subscribe to Our

Newsletter
Subscribe to our email newsletters – get great offers and the latest news.