7-Series 6.0 – 9.0 Tonne LPG Forklifts
The Doosan range of 6.0 – 9.0 tonne diesel and gas-powered forklifts have been designed to offer simple, powerful performance in a wide range of industries. Featuring high performance, fuel efficient engines; these trucks are designed for improving productivity and safety in your operation. These trucks feature powerful diesel or gas engines which provide high power at low engine speeds, making them suitable for loading and unloading on ramps, where fast lift speeds are required or repetitive use is needed. Improving productivity and lowering operation costs, these trucks increase operator comfort, feature advanced servicing features and increased performance efficiencies.
Enquire About Hire
Enquire About a Demo
Enquire About a Purchase
Operator Sensing System

Capacities 6000kg to 7000kg

Rear View Camera

Spacious Leg Room and Operator Comfort

Premium Seat

Powerful and Reliable Engine

Centred seat for better visibility.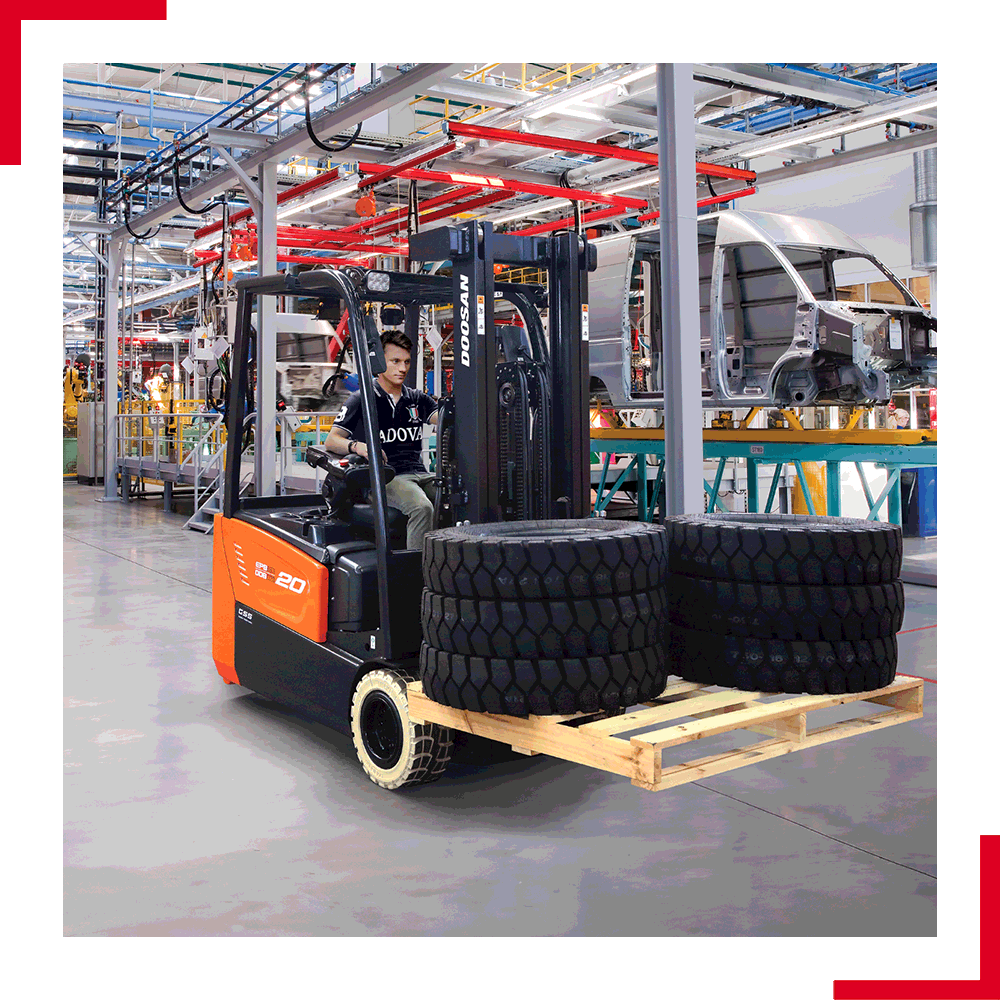 We're happy to assist where possible – for all enquiries please use the contact form below or alternatively call or email us directly.
Subscribe to Our

Newsletter
Subscribe to our email newsletters – get great offers and the latest news.