7-Series 3.5 – 5.5 Tonne LPG Forklifts
Our 3.5 – 5.5t LPG forklifts are high powered and offer fuel efficient performance. The new world class Doosan 7-Series forklifts continue to follow the core Doosan tradition of delivering simple, powerful performance, whilst most of all, delivering the best possible value for our customers.
The specially designed ergonomic operator compartment keeps the operator in complete control at all times, improving productivity and reducing stress and fatigue. The 7-Series offers improved visibility and the latest design in ergonomic hydraulic controls. Thanks to an improved durable design and additional stability features, Doosan's new 7-Series trucks exceed the highest demands for a safe operation.
Enquire About Hire
Enquire About a Demo
Enquire About a Purchase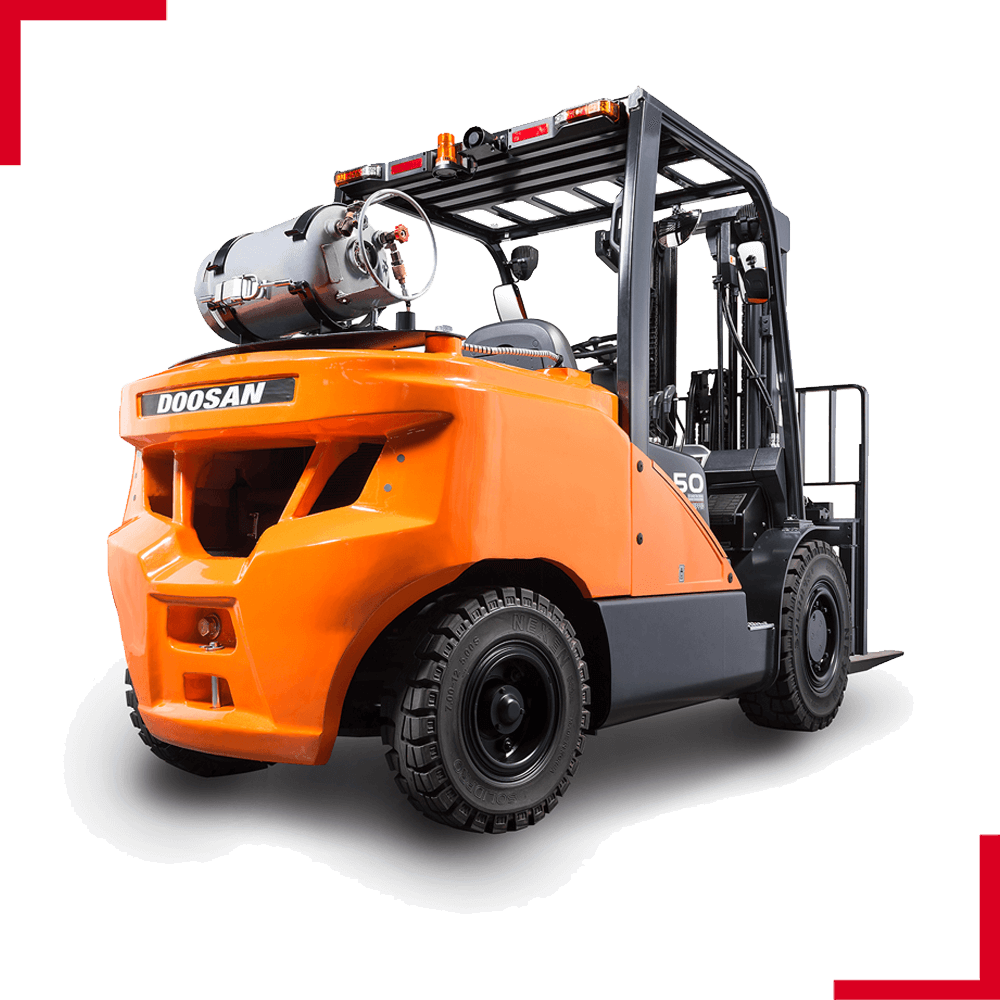 The PSI 4.3L engine delivers superior performance. The integrated ECU coordinates all critical functions including: governor, variable ignition timing, air-fuel ratio control and engine protection.
Operator Sensing System

Capacities 3500kg to 5500kg

Swing & Out Gas Bottle Carrier

Fuel Efficient Engine

Excellent Mast Visibility

Adjustable Steering Column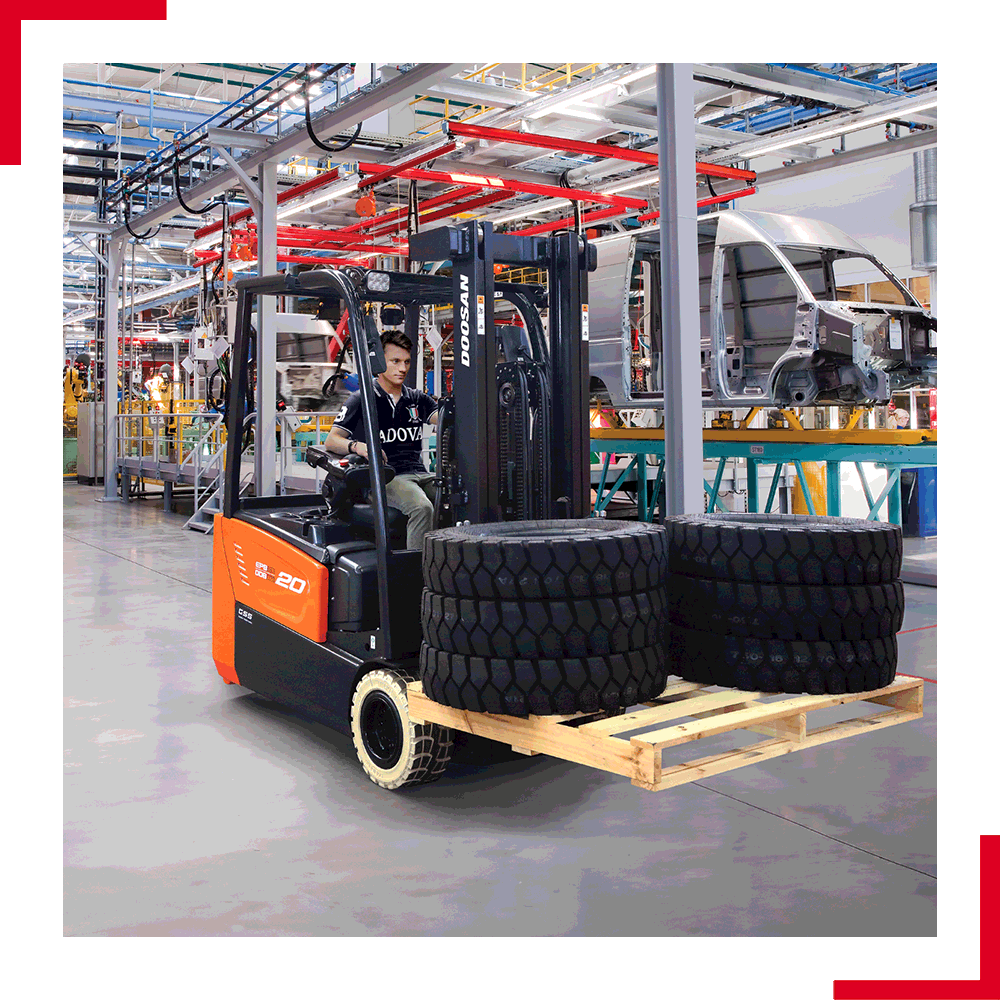 We're happy to assist where possible – for all enquiries please use the contact form below or alternatively call or email us directly.
Subscribe to Our

Newsletter
Subscribe to our email newsletters – get great offers and the latest news.