7-Series 4.0 – 5.0 Tonne Electric Forklifts
Reliability, safety and maximum productivity is what our new Doosan B45X-7 range of electric forklifts are all about. The latest technology and innovation using AC power means the ACT System (Active Control Technology) can maximise the efficiency of the motors to provide industry-leading performance and drive characteristics.
The B45X-7 range of forklift trucks have capacities from 4.0 – 5.0 tonnes and boast an 80V AC power system, guaranteeing reliable performance in most applications and even when working outdoors.
Enquire About Hire
Enquire About a Demo
Enquire About a Purchase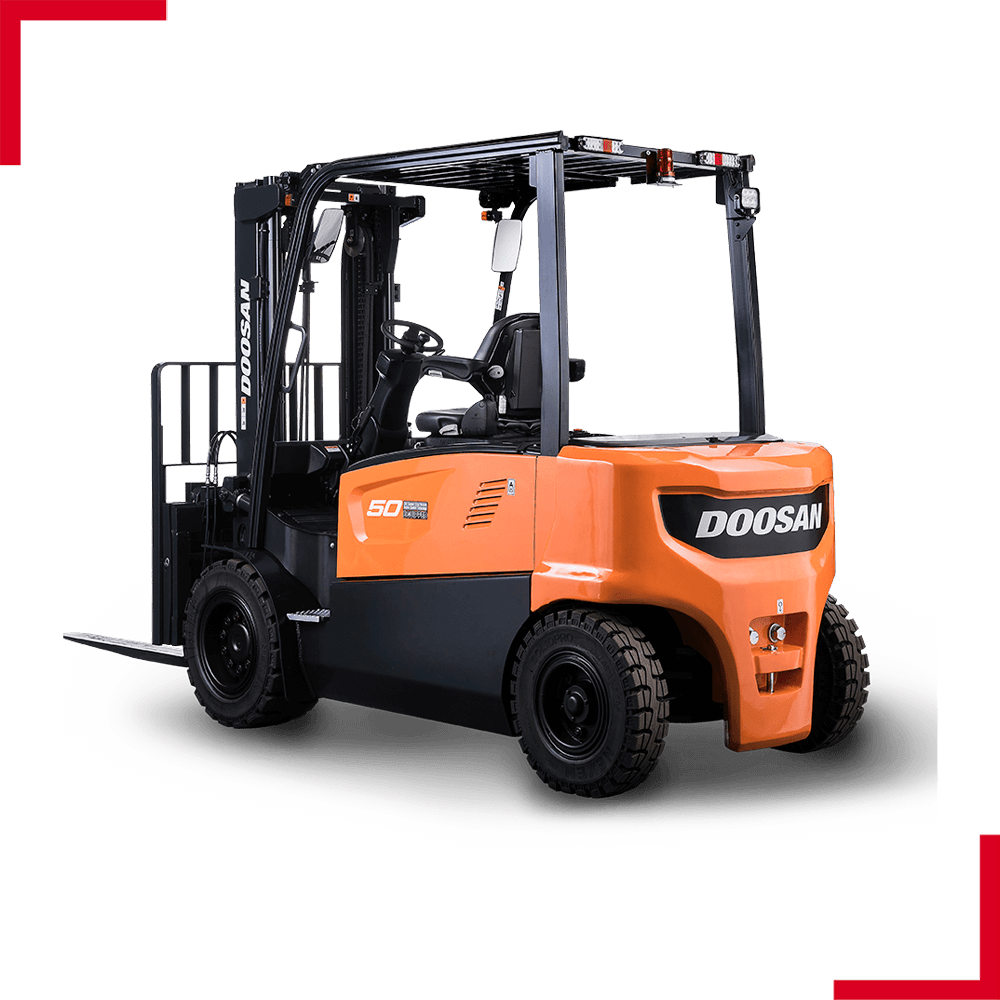 At Solution MHE, we also offer battery change and management systems, ideal for multi-shift operations. Our battery management systems ensure the battery and chargers are used evenly, prolonging the life of the fleet and reducing operational costs. Here are some other key features…
Electric powered

Capacities 4000kg to 5000kg

Operator sensing system

AC Drive

Excellent visibility

Hydraulic lever with directional switch

Reliable operation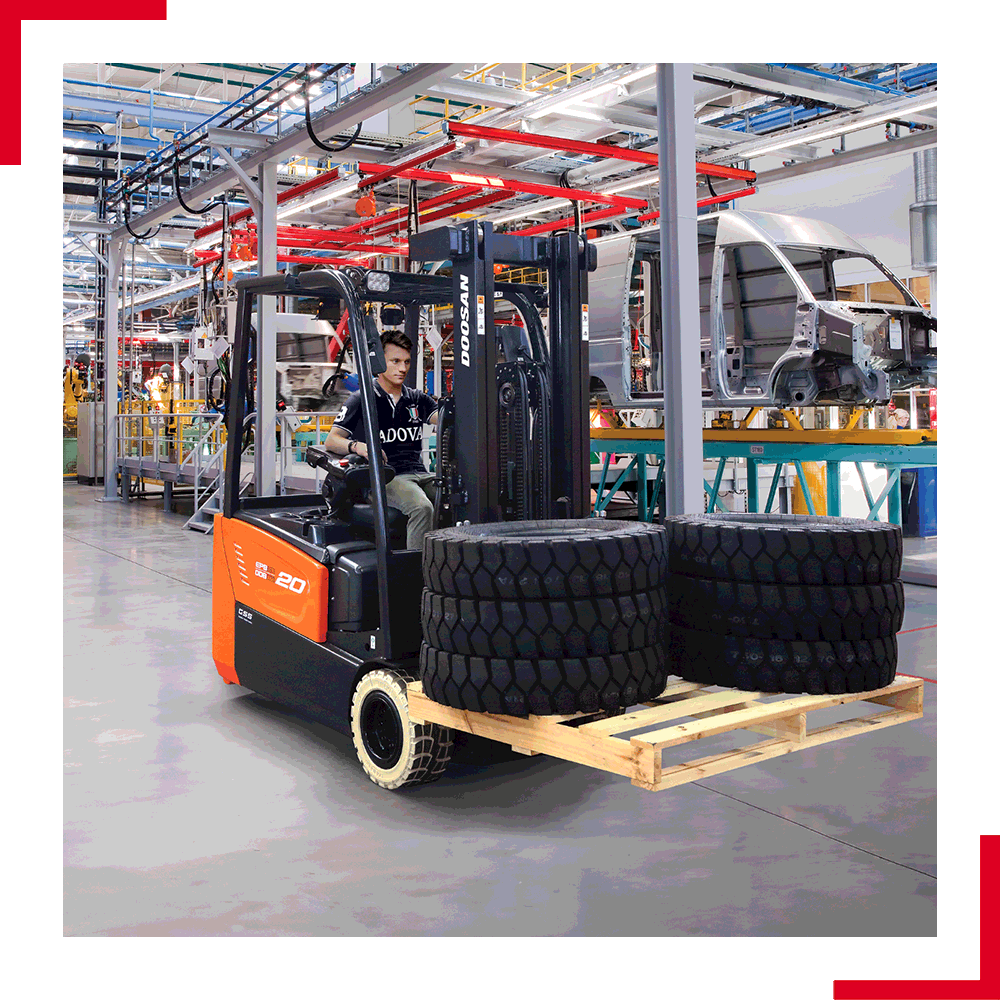 We're happy to assist where possible – for all enquiries please use the contact form below or alternatively call or email us directly.
Subscribe to Our

Newsletter
Subscribe to our email newsletters – get great offers and the latest news.