Electric Forklifts Bristol – Counterbalance
With a focus on greener technology, Solution MHE offer a wide range of innovative Electric Counterbalance Forklift Trucks, ranging from compact 3-wheel machines right through to 15,000kgs large capacity forklift trucks. Using the latest technologies, our range of electric forklifts are designed to offer the lowest total cost of ownership whilst still offering maximum performance.
Enquire About Hire
Enquire About a Demo
Enquire About a Purchase
Electric Counterbalance Forklifts are powerful, versatile, quiet and clean, and can be used in a variety of indoor and outdoor applications such as stacking, loading and unloading and general purpose.
At Solution MHE, we also offer battery change and management systems, ideal for multi-shift operations. Our battery management systems ensure the battery and chargers are used evenly, prolonging the life of the fleet and reducing operational costs. Here are some other key features…
Electric powered forklifts

Capacities from 1500kg to 8500kg

Mast heights from 3000mm to 7500mm

AC Drive

Mini levers

Sideshift / Lights / Beacons

Various fork dimensions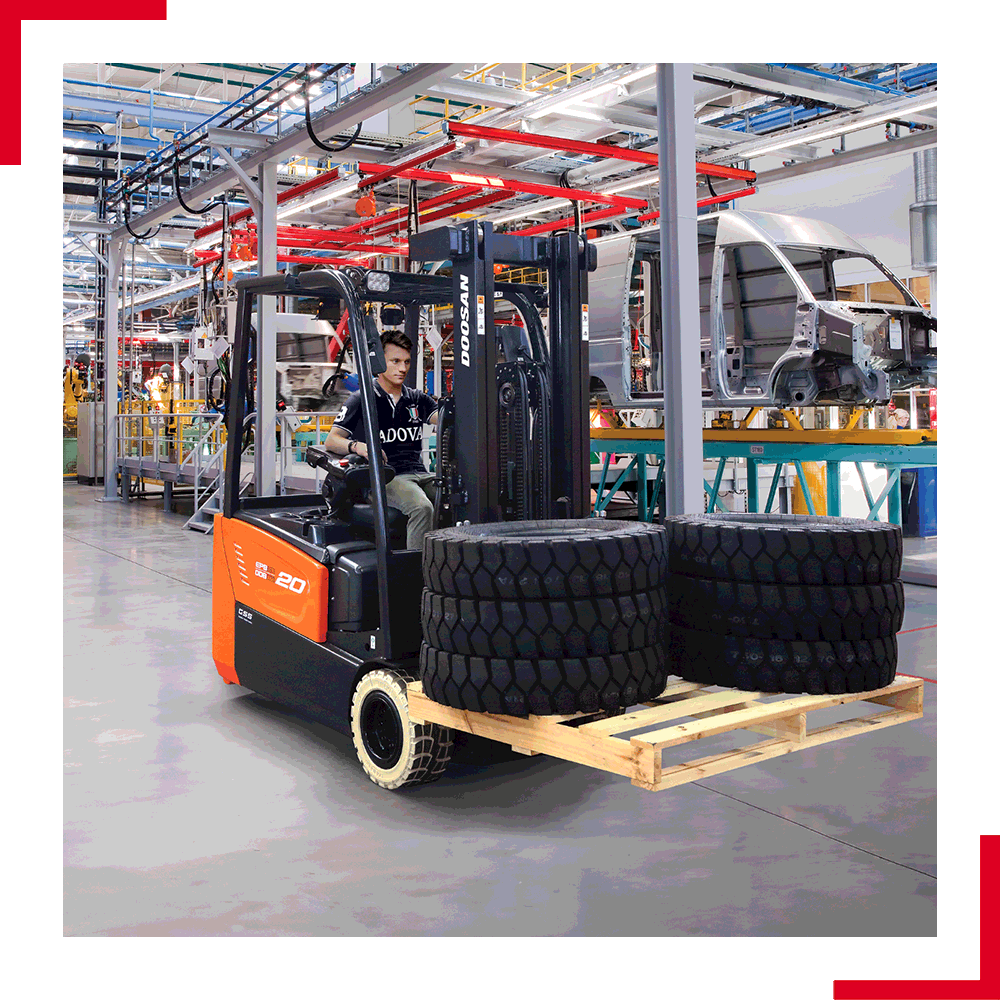 We're happy to assist where possible – for all enquiries please use the contact form below or alternatively call or email us directly.
Subscribe to Our

Newsletter
Subscribe to our email newsletters – get great offers and the latest news.