1.5 – 2.0 Tonne Electric Forklifts
The Doosan range of 3-wheel and 4-wheel electric forklift trucks have been designed to deliver simple, powerful performance in a variety of operations. Designed with the operator in mind, these electric forklifts feature an ergonomically designed cabin, helping to reduce operator fatigue and increase productivity.
Featuring a reliable and powerful 48V AC power system with a choice of 3-wheel and 4-wheel chassis types, these forklifts provide powerful performance across a range of applications. With lift capacities available from 1.5 to 2.0 tonnes; they are a versatile and reliable alternative to diesel and gas forklifts.
Enquire About Hire
Enquire About a Demo
Enquire About a Purchase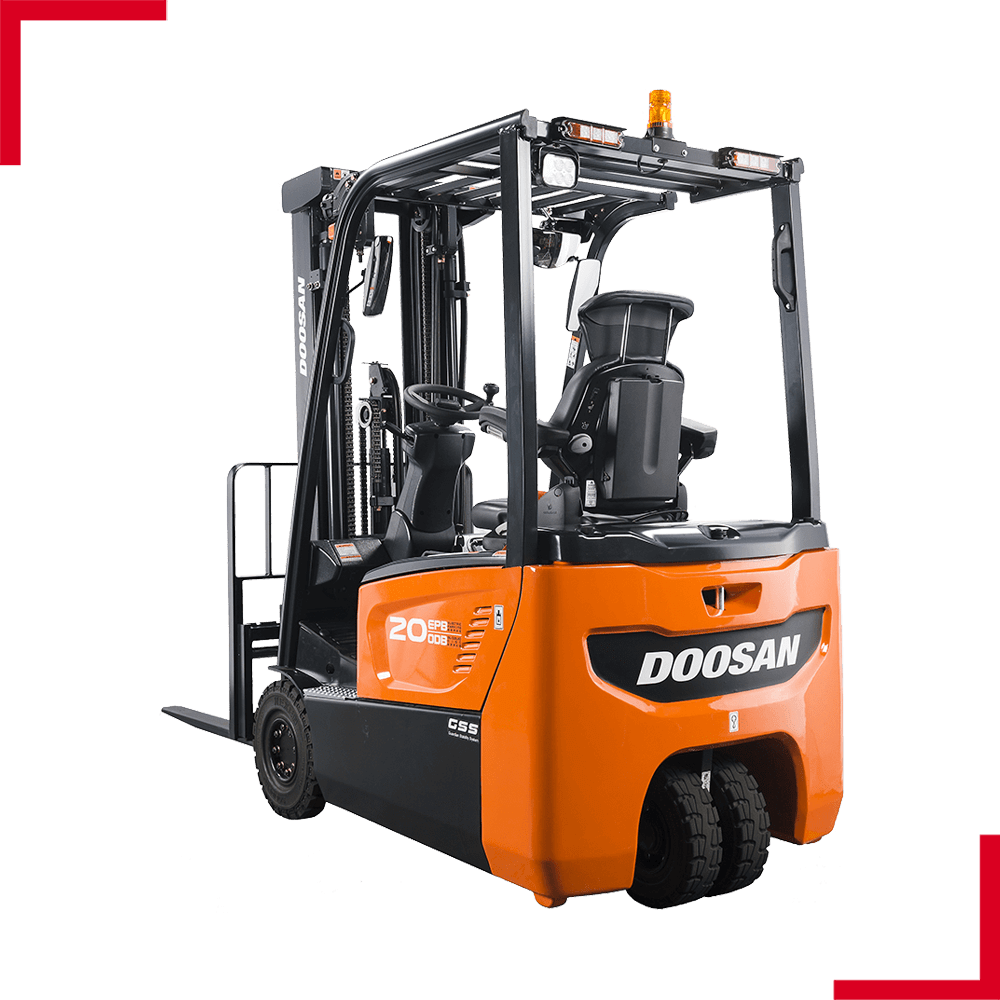 Featuring the Doosan Guardian Stability System, these forklifts have a wide range of features to protect the truck, load and driver throughout the operation. These features include automatic speed control, the Operator Sensing System (OSS), mast and tilt interlock and many more. Here are some other key features…
Electric powered

Capacities 1500kg to 2000kg

Operator sensing system

Premium seating

Finger tip controls

Battery changing system

Optimised steering angle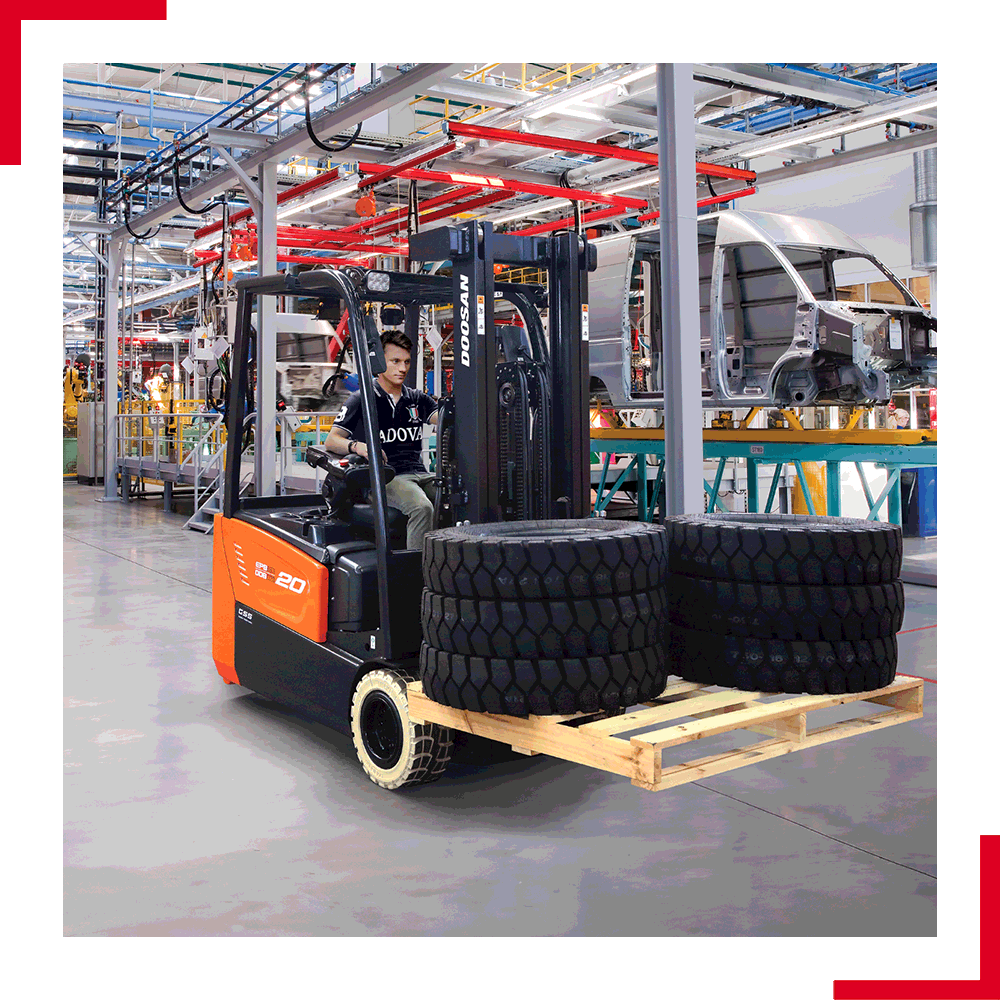 We're happy to assist where possible – for all enquiries please use the contact form below or alternatively call or email us directly.
Subscribe to Our

Newsletter
Subscribe to our email newsletters – get great offers and the latest news.