Mezzanine Floors Bristol 
Bristol, Gloucestershire, Somerset and Wiltshire
Solution MHE provides Mezzanine Floors for Retail, Commercial, Office, Storage, Industrial and Production facilities in Bristol, Gloucestershire, Somerset and Wiltshire.
Our Mezzanine Floors are the logical choice when floor space is at a premium. We offer superior quality Mezzanine Floors made locally to the highest industry standards, and our in-house design team can create bespoke options suited to your requirements.
Looking for a Mezzanine Floor solutions provider in Bristol, Gloucestershire, Somerset and Wiltshire? Reach out to Solution MHE by calling 0117 938 2012 or click the button below to complete our enquiry form…
Aesthetically pleasing to the eye, Retail Mezzanine Floors are ideal for Commercial Environments and are easily incorporated into the existing structure.
Mezzanine Floors offer versatile options for creating extra office space. Quick and easy assembly means minor disruptions to your working environment and a cost and time efficient solution to increasing floor space. Our Mezzanine Floors can be erected in multiple tiers depending on the height available and can be dismantled and relocated if necessary.
Whether it's for parts storage, archive storage or consumable storage, Mezzanine Floors can be customised to suit your individual storage requirements. Locally manufactured with fully polyester powder painted components, Mezzanine Floors offer a cheaper alternative to building an extension or relocating.
Production Mezzanine

Floors
By creating an extra Mezzanine Floor level, production capacity is immediately increased. Our floors can be designed to meet individual needs in relation to production machinery.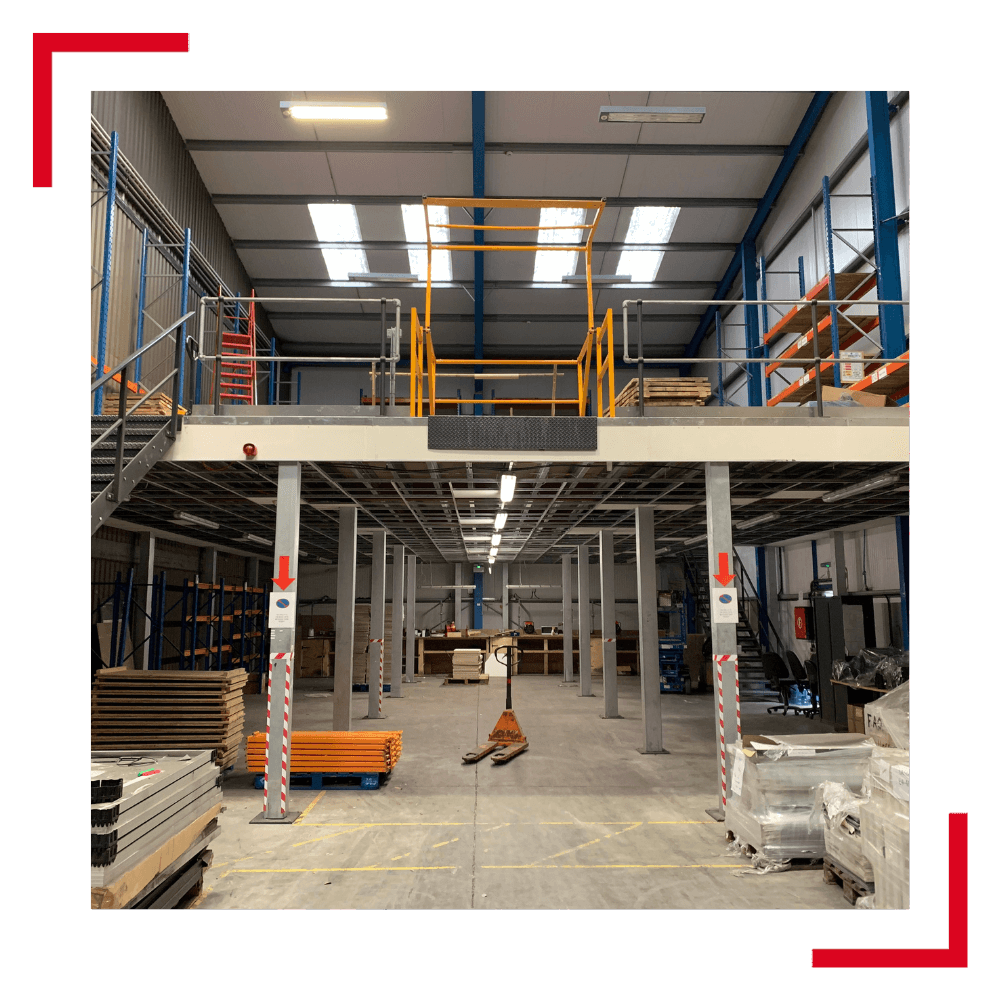 Want to optimise your warehouse?
Let's talk…
We're happy to assist where possible – for all warehouse storage enquires please use the contact form below or alternatively call or email us directly.
Subscribe to Our

Newsletter
Subscribe to our email newsletters – get great offers and the latest news.