Our 1,400kg to 1,600kg Reach Trucks offer high power and powerful performance! Are you looking to make your warehouse application more efficient? You've come to the right place because Doosan Reach Trucks offer just this with their precise and efficient movements.
Simultaneous hydraulic control allows loads to lift, reach and side-shift at the same time. This offers the highest level of efficiency, reduces work cycle time, and increases productivity compared to traditional Forklift Trucks.
Numerous safety features, the latest AC technology system and 360° and 180° steering with height and weight indicators make the Doosan Reach Truck a genuine proposition for every warehouse. These Reach Trucks use the latest AC traction and hydraulic pump motors to ensure powerful performance and increased levels of productivity.
Solution MHE stock the complete Doosan Reach Truck range for businesses in the Bristol, Gloucestershire, Somerset and Wiltshire regions. Doosan Material Handling Equipment have designed all their machines to offer simple and powerful performance, as well as operator comfort and environmental friendliness. Their Forklift Trucks help you to get the most from your investment.
Enquire About Hire
Enquire About a Demo
Enquire About a Purchase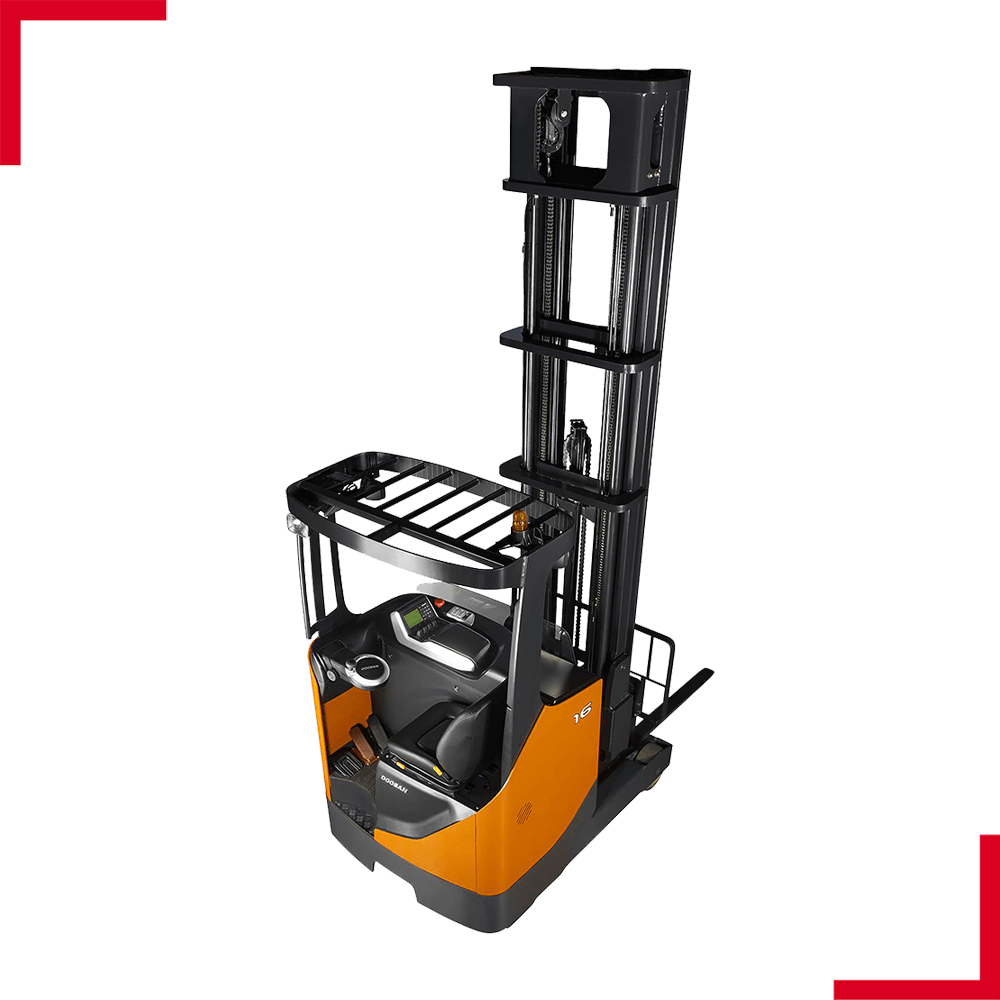 Electric powered Reach Trucks

Capacities from 1,400kg up to 1,600kg

Side battery removal

AC drive

360° steering

Fingertip controls

Robust frame structure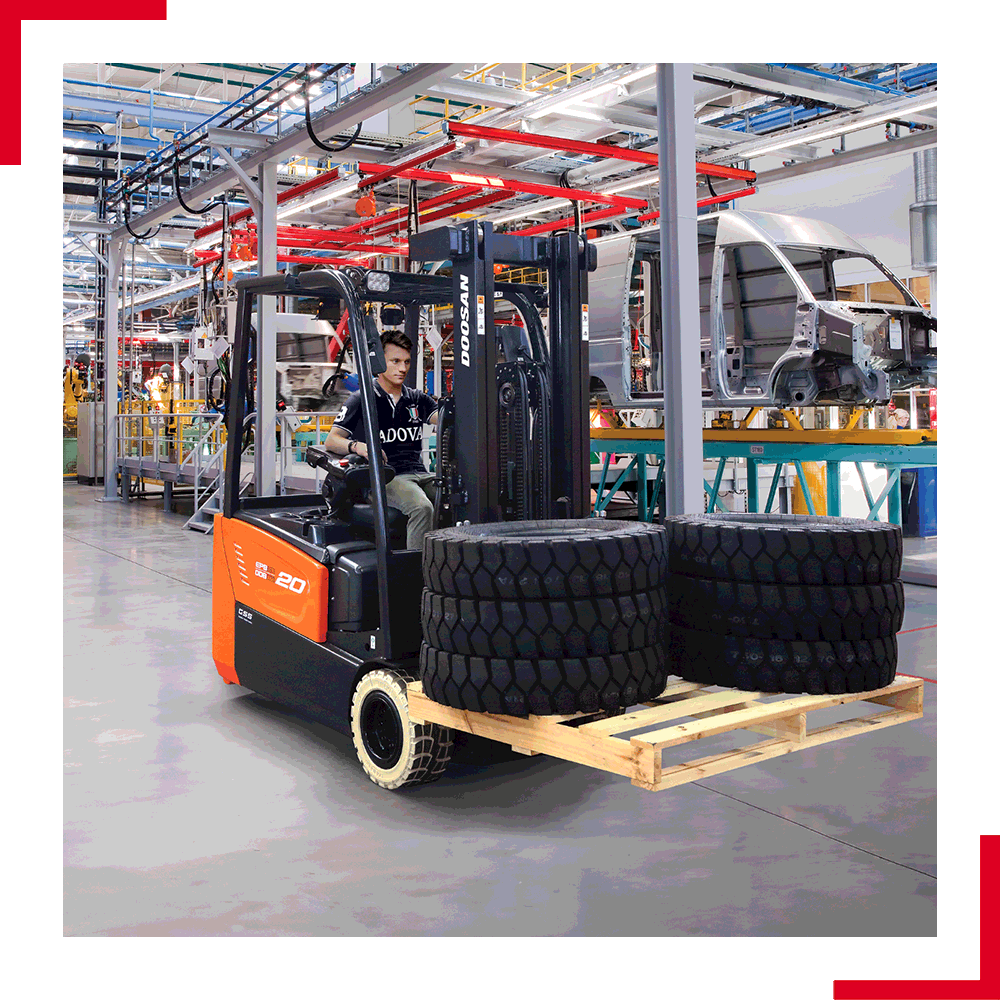 We're happy to assist where possible – for all enquiries please use the contact form below or alternatively call or email us directly.
Subscribe to Our

Newsletter
Subscribe to our email newsletters – get great offers and the latest news.